Are you looking for weird and unusual things to see in Belgrade? You've come to the right place. Belgrade has many beautiful and jaw-dropping sights such as the gorgeous view from Kalemegdan and Saint Sava Temple. On the other hand, it also has a large collection of quirky attractions. Let's find out more about them!
Visit the Church Where Chandeliers Are Made Out of Old Weapons
Yes, you read that one right. Ružica Church, located on the Kalemegdan Fortress, is quite a unique spot in Belgrade. The building where the church is located used to be an Austrian gunpowder warehouse in the 18th and 19th centuries.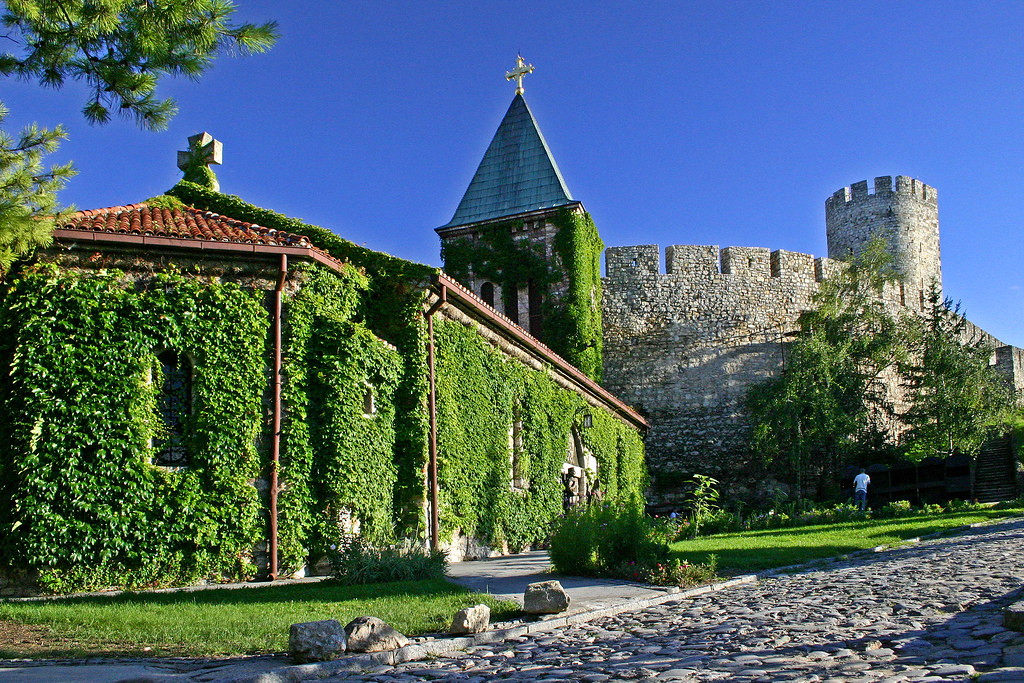 The renovations of the building began in the 19th century, and the idea was to make the building a military temple. The old bullets, cannon parts, and swords were melted and turned into two chandeliers.
You know how churches often have frescoes inside. Well, so does Ružica, but its frescoes aren't only biblical scenes. They include some prominent historical figures involving two former Serbian kings, as well as the Russian Tsar Nicholas II.
But, that's not the weirdest part about this church.
Ružica got its name from the old pagan holiday, Rosalie. As the name suggests, this holiday was celebrated with a festival where participants were sprinkled with rose petals. Guns and roses? It's all possible at Ružica Church.
Meet the Oldest Alligator in the World, Muja
The second weird thing to do in Belgrade is to meet the oldest alligator in the world.
Serbia has no alligators, but it's home to the oldest one in the world. How did that happen? Not really sure, but Muja probably arrived at Belgrade Zoo from some German Zoo all the way in 1936.
We don't know how old he is, but it's suspected that he was between 10 and 12 years old when he arrived at Belgrade, and that would make him almost 100 years old. That's an impressive number because the average lifespan of an American Alligator is between 35 and 50 years.
Muja survived two bombings of Belgrade, one in 1941., and then another one in 1999., and has recently gained a fanbase on TikTok.
Visit the Controversial and Bizzare Monument
Right in front of the main train station in Belgrade, you'll find the new, bizarre monument that left the entire country confused. The statue is dedicated to Stefan Nemanja, the founder of Serbia in medieval times.
Stefan holds a sword in his right hand, and a Hilandar Charter in his left hand, all while standing on a Byzantine shield, that looks like a cracked egg.
The unveiling of the statue left many locals confused about its meaning, and what kind of message the government intended to send by representing a symbol of the church, and a despot leader. What do you think?
Find Out About the World's Second-Longest Hyperinflation
After the breakup of Yugoslavia in the early 1990s, the entire region entered a transition period, which brought many nasty things with it, such as the Yugoslav Wars, sanctions, hyperinflation, and more.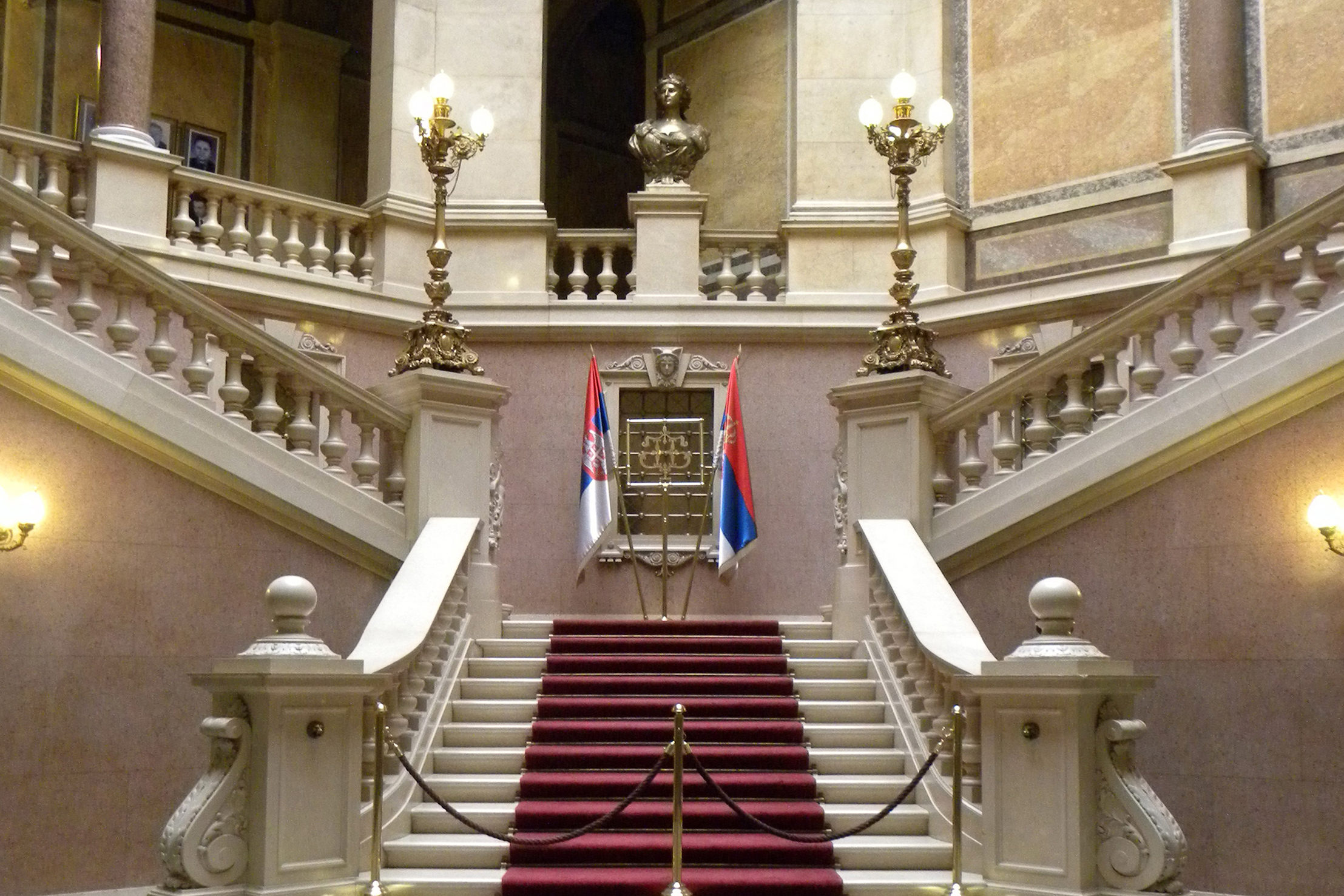 The hyperinflation lasted from 1992 to 1994, making it the second-longest period of hyperinflation in history. In the Museum of the National Bank of Serbia, you'll find an entire collection dedicated to this period, including a bizarre 500 billion Dinar banknote.
Drive by the Genex Tower, the Western City Gate
One of the crowns of the Yugoslav brutalist architecture is definitely the Genex Tower. The 36-story skyscraper has two towers, that are connected on top with a spaceship-looking rotating restaurant, which is closed.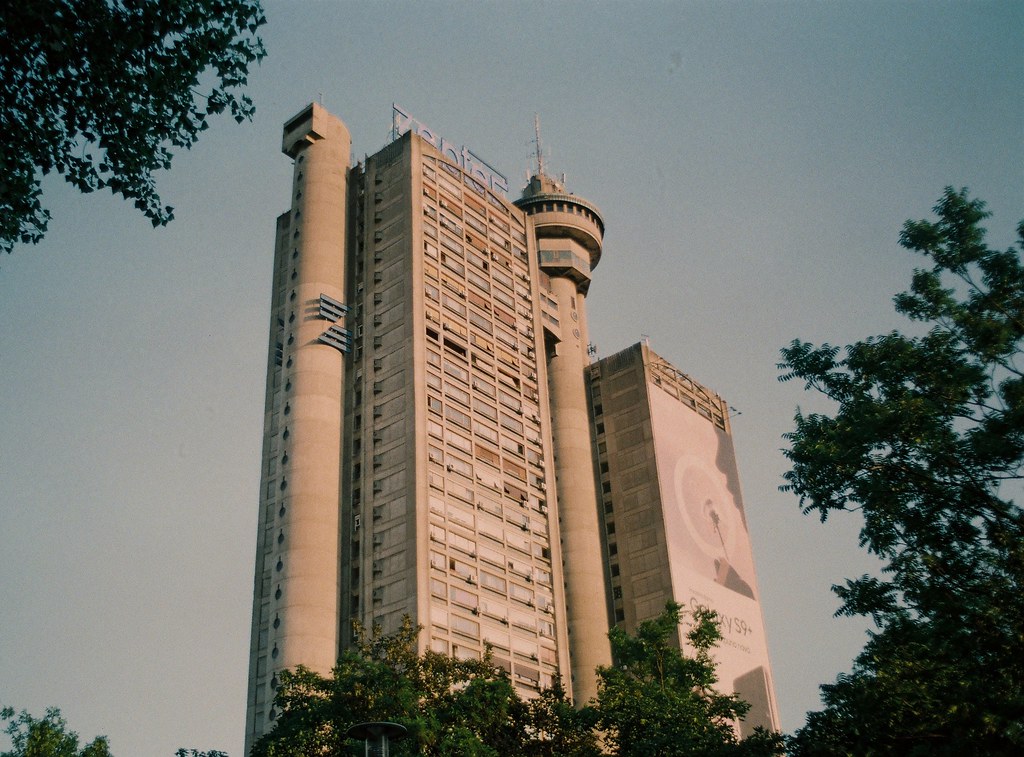 One tower is residential, and people still live in it today. The other one was occupied by the state-owned Genex Group and is abandoned today. Today, the tower is a cultural monument, under state protection.
Looking at it, we still can't shake off the feeling that the tower looks like a residence of some sort of an evil genius and their cat!
Don't Have Money to Visit Stonehenge? Come to Belgrade!
No one:
Literally no one:
Belgrade City: Hmm, let's draw more visitors to Serbia by placing a replica of Stonehenge right in the city.
If you live on Earth, then there's no way that you don't know what Stonehenge is, but you probably don't know that Belgrade has its own version of the landmark. The Belgrade version of the monument is located on Ada Ciganlija, a popular picnic spot.
The sculptor Ratko Vulanović was very inspired by the original Stonehenge, so he created one of his own in Belgrade and another one in Montenegro.
Have Lunch at a Synagogue That Was Once a Rock Club
Belgrade doesn't get stranger than the last weird things you can do in Belgrade on our list! In the neighborhood Zemun, you'll find a synagogue that currently hosts a restaurant, where you can have lunch.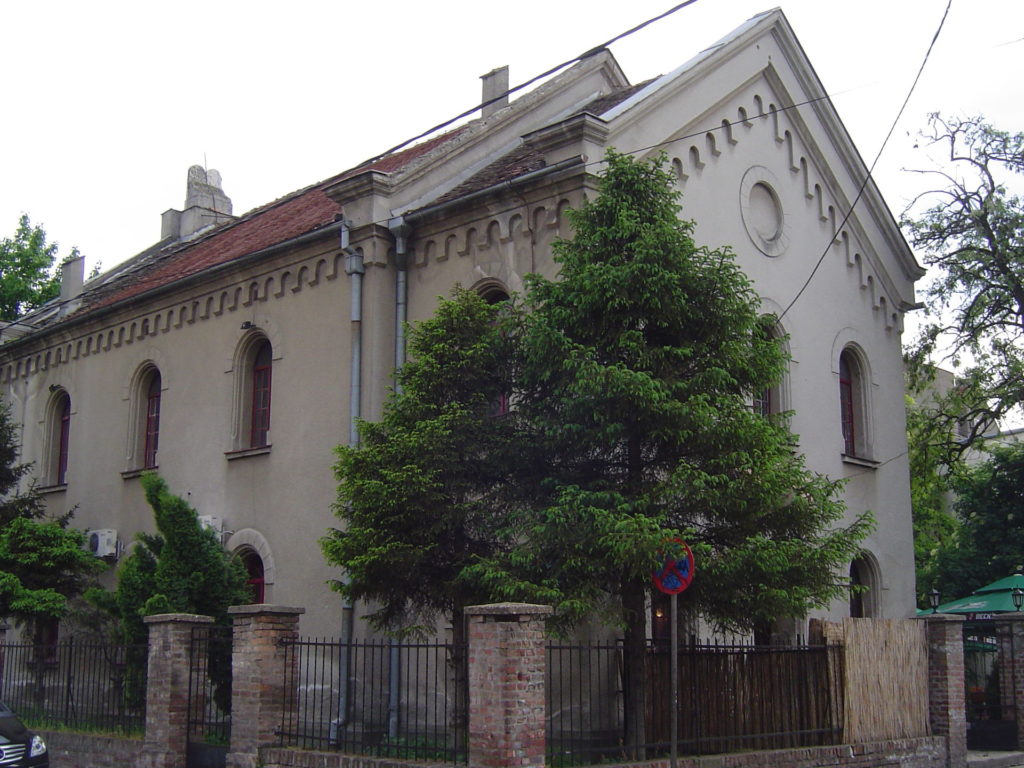 The history of this building is even more bizarre than this. Before WWII, Belgrade had a large Jewish population, that shrank to only 5% of its pre-war size.
Unfortunately, the synagogue stayed abandoned and was sold to private owners in the 90s who turned it into a rock club.
Weird Things to do in Belgrade
Those were some of the weirdest things you can do and see in Belgrade. You should go on and explore them, and don't forget to let us know your impressions in the comments below.
If these aren't your cup of tea, don't forget to check out some of the more conventional things you can do while staying here!