You're setting out to explore the lovely neighborhood of Zemun and would like to start your day with a tasty breakfast in one of Zemun's restaurants. Zemun has many amazing restaurants (and some not-so-great ones!), so the search for the best spot may be confusing.
Don't worry – this article will give you an answer to your question! I've been living in Zemun for three years now and tried the food at many, many different spots. In this article, I'll share my favorite places to start your day.
Let's get into it!
1. Travel back in time at Ćiribu Ćiriba
Location | Menu (Menu is in Serbian, but you can use Google's Auto-Translation feature)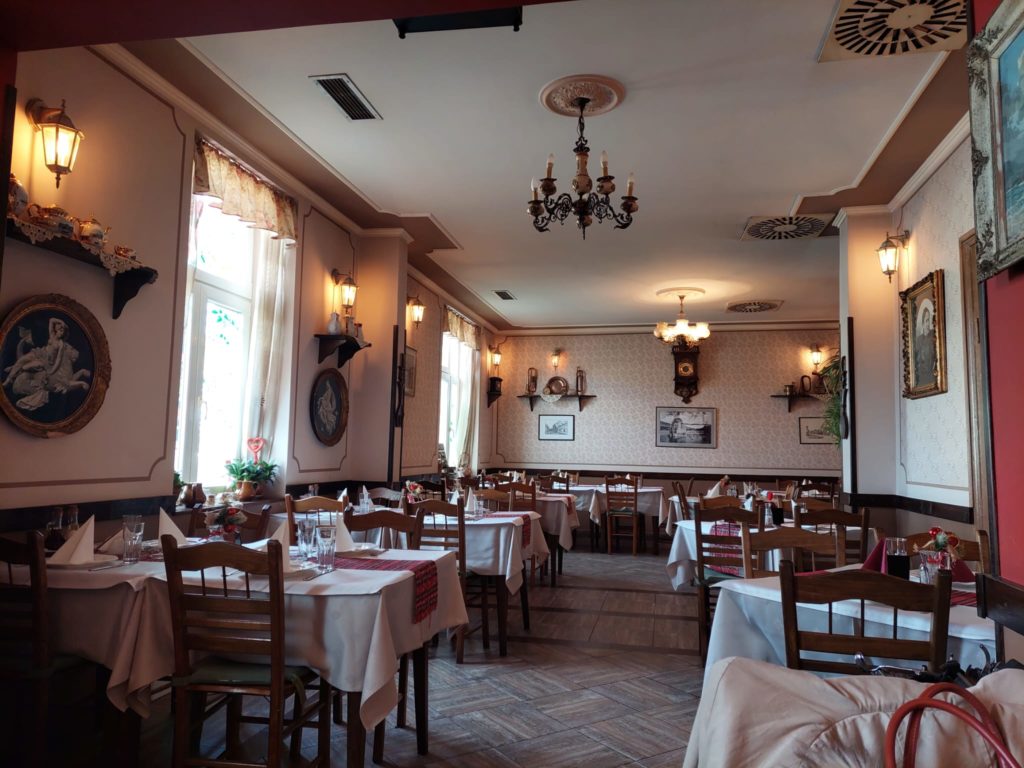 When I walked into Ćiribu Ćiriba for the first time, I had a feeling that I traveled back 70 years ago. While sitting here, you'll see paintings of old Zemun, and cabinets that look like my grandma had them.
The same goes for food. The breakfast you can have here is very traditional, and you won't make a mistake whatever you choose. My favorite one is "prženice" (French Toast), which is bread dipped into milk & eggs, and then fried in a pan. It's typically served with cream cheese.
This meal is something that my mom used to make when I was a kid, and it tastes just like home. The location of the restaurant is great, it's close to the river and Zemun center, and it's right next to the Zemun market.
The prices are quite affordable, with meals between €2-€4, based on which meal you choose (you also get a glass of milk/yogurt with each breakfast). Add some coffee there, and it'll cost you around €6 per person.
They serve breakfast between 11 am and 1 pm.
2. Get a taste of Greece at Taverna Piatakia
Okay, I know we started with traditional Serbian food, but I simply can't skip this one! I love Greece, and this restaurant takes me right there. With cute plates on the walls and Greek tunes, I feel like I'm on vacation again.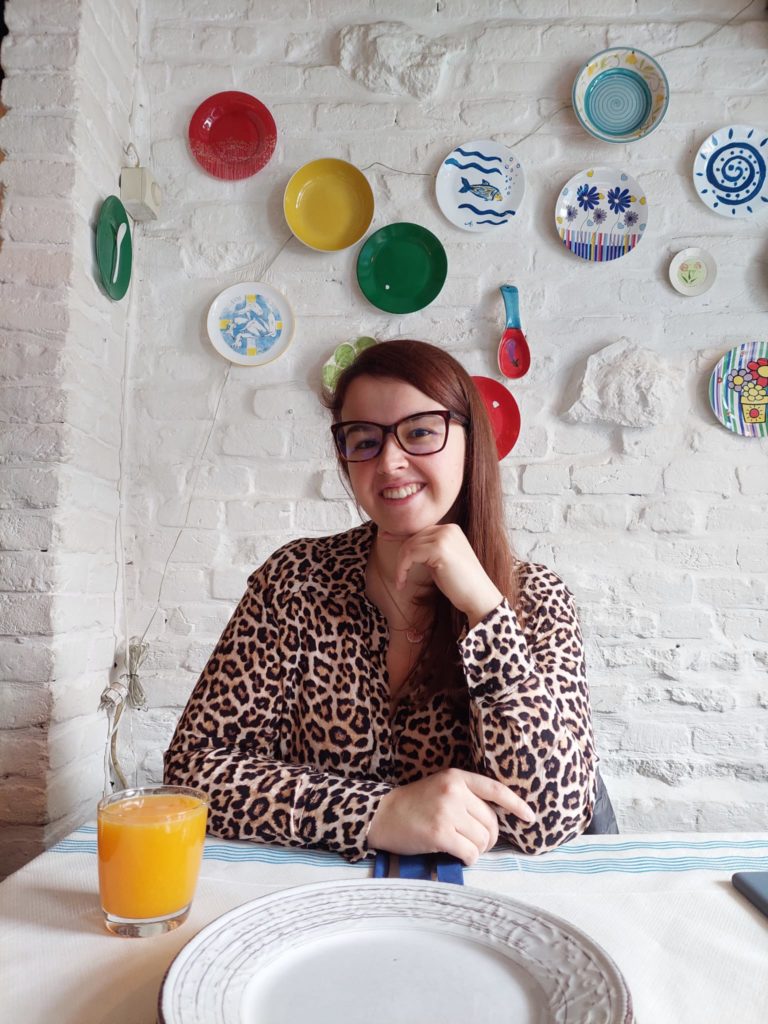 Don't get me started on the food! My favorite thing on the breakfast menu is the stuffed omelette with cheese and smoked ham. They also have a breakfast deal and for 650 rsd (around €5.5), you can get breakfast, coffee of your choice, and a glass of squeezed orange. For a full experience of Greece, get Greek coffee (also called domestic or Serbian).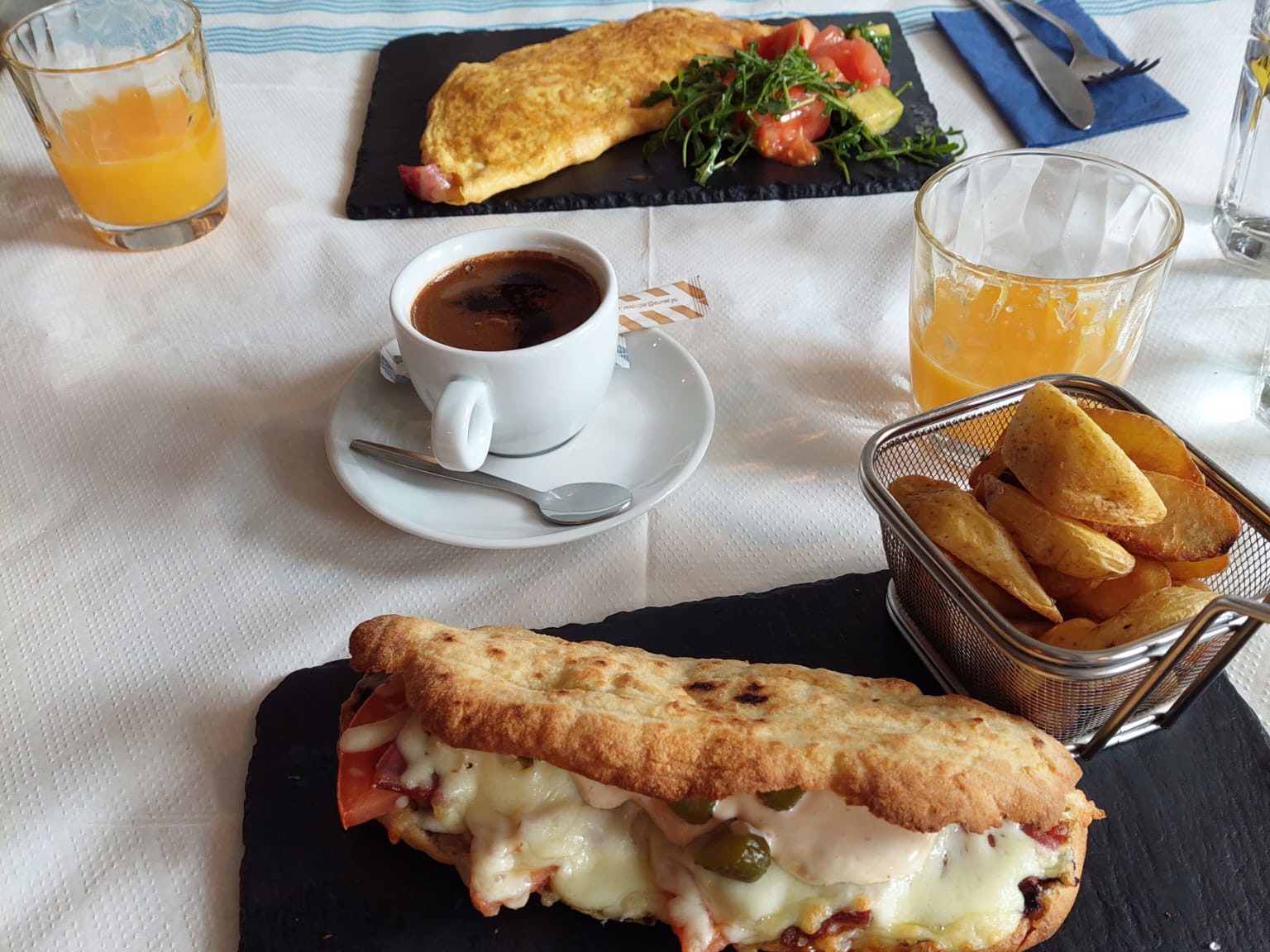 The only two downsides of Taverna Piatakia are that it's slightly outside of the Zemun center (a 10-15 minute uphill walk) and that it only has 4 breakfast options.
They serve breakfast between 10 am and 12 pm.
3. Amazing coffee and a light breakfast at Kafterija Mlin
For those of you that care more about the coffee and less about the breakfast, we thought of you, too! Kafeterija Mlin is the coziest little spot in Zemun, where you can try mind-blowing coffee, and have a light breakfast.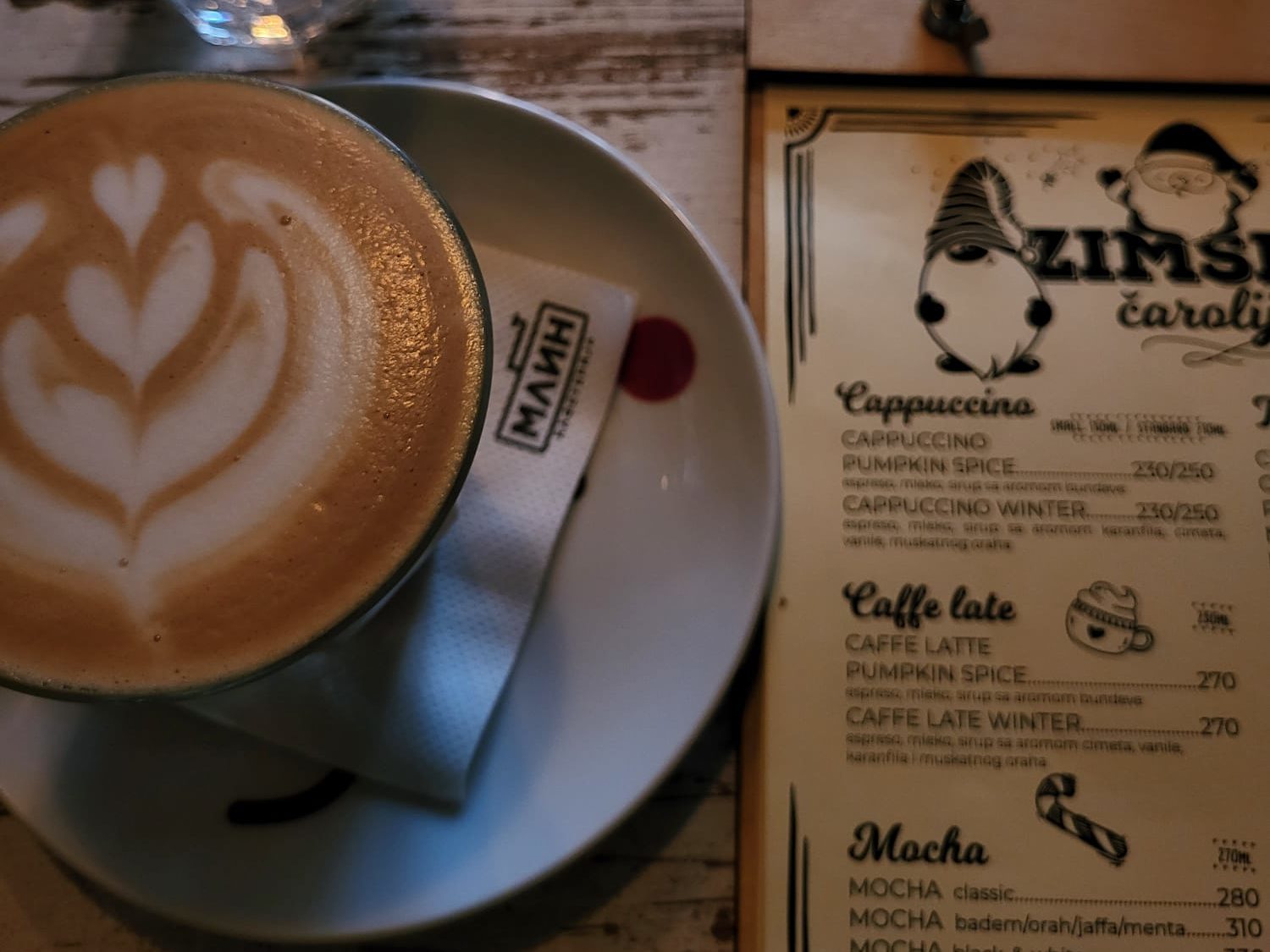 Mlin is nestled in Bežanijska Street, one of the oldest streets in Zemun, filled with old craft shops. They have multiple breakfast options, such as oatmeal, tortillas, and toast sandwiches, although the portions are quite small.
This cozy cafe is a 7-8 minute walk away from the main square in Zemun, and well worth it for a cup of great coffee.
The only downside to this spot is that it can sometimes be crowded, and not all seating is comfortable.
You can get breakfast throughout the entire day as a snack.
4. Rustic breakfast and atmosphere at Restaurant Gigo
Restaurant Gigo is one of the favorite options among Zemun residents that live close to it. The atmosphere and vibe of the place are quite traditional, and you can try many local specials here.
When it comes to breakfast, my favorite one is "uštipci", which is similar to doughnuts. They can be either sweet or salty, and I prefer the salty version. With them, you'll also get prosciutto, local cheese, and tomatoes. Besides this, they have several more options, most of them made with eggs.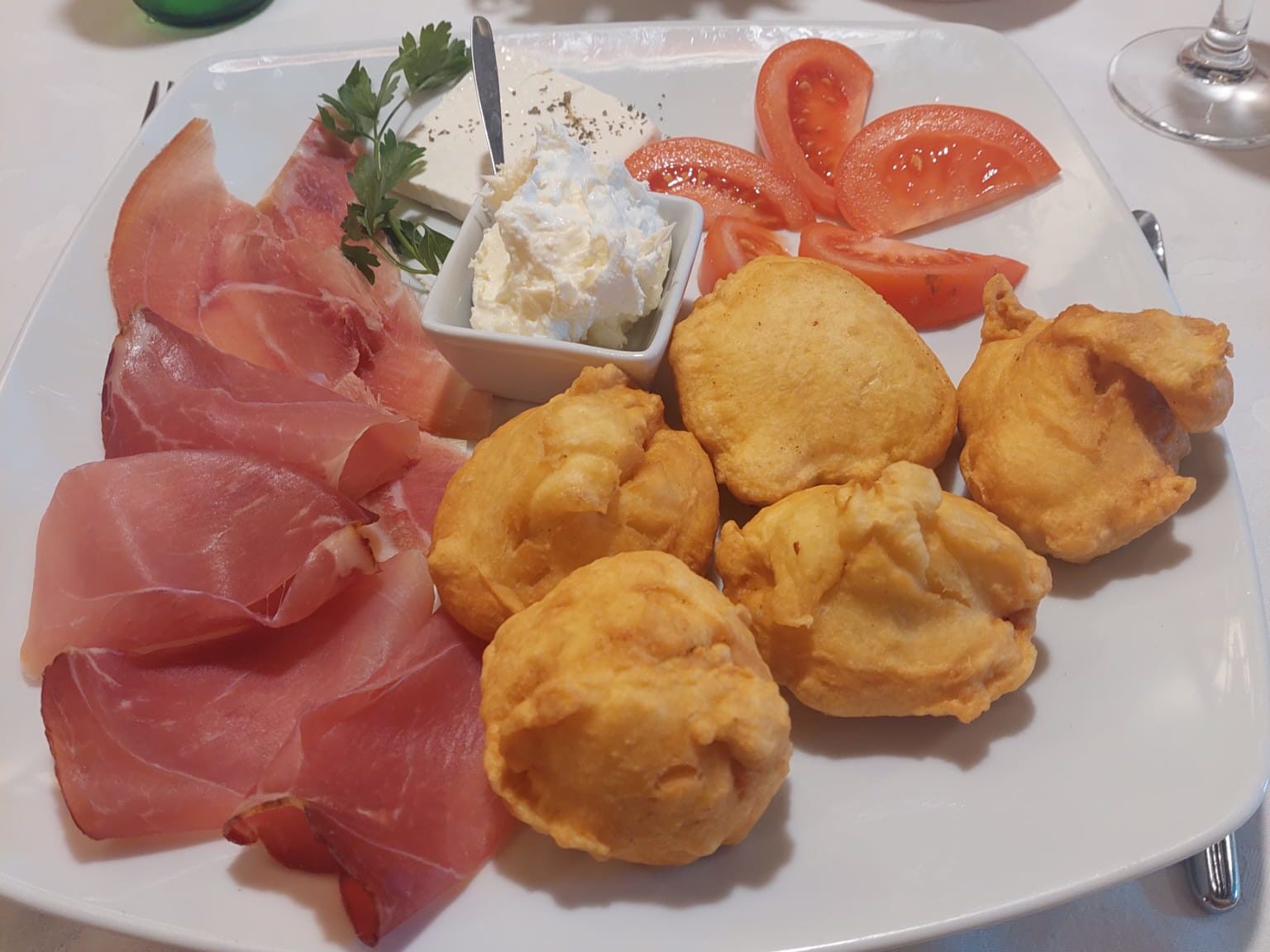 The downside of this spot is that it's completely outside of the center, and there's nothing fun to do around (a 25-minute walk from the center of Zemun). If you're visiting this area, you'd only be coming for the food, and maybe seeing the local's perspective of Zemun, which is not as neat as the center.
They serve breakfast from 10 am to 1 pm and keep in mind that the restaurant doesn't work on Sundays.
5. Enjoy the Danube views from Balkan Express restaurant
Are you all about privacy and beautiful views? We got just the right place for you. On a hill overlooking the Danube, you'll find Balkan Express, a restaurant with gorgeous views.
The restaurant is only a 15-minute walk away from the city center, and you can even take the route next to the river, and through the forest (uphill). During the spring and summer, they have an outside terrace where you can sit and enjoy the views.
They have traditional options, like prženice, and non-traditional ones like "sports" breakfast, club sandwiches, and caesar wraps. The breakfast prices range between €4 and €6 per meal.
They serve breakfast from 10 am to 12:30 pm.
Zemun Breakfasts – Many Spots to Choose From
Zemun is a lovely neighborhood, and I'm sure you'll have a blast exploring it. There's nothing like a nice Zemun breakfast to start your day of wandering. These were some of my
favorite spots that I go to regularly, and I'm sure you'll have a great time, no matter what you choose!
Are you looking for recommendations on what to see in Zemun? Hop on over to this article for some great tips!
Did you visit any of these places? How did you like them? Leave a comment below to let me know!